Waived annual fee
Get your annual membership fee waived when you meet the spend requirement.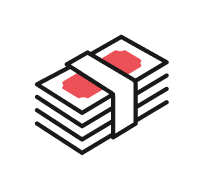 Php 240,000 annual spend requirement
Use your card online or in-store for your everyday purchases.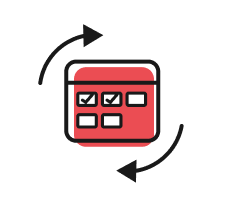 Automatic for your convenience
Automatically computed and the fee reversed once requirements are met.
Don't miss out on the latest promotions
1. This program is open exclusively to BPI Credit Cardholders who received a promotional SMS, Viber or Email from BPI and have an active BPI Gold Mastercard credit card.
2. Annual membership fees (AMF) of the card/s indicated in the communications sent are qualified for an annual membership fee waiver subject to a single or accumulated spend of Php 240,000 on their next card anniversary date.

Cardholder's new purchases posted in their statement cut offs below will be used to determine if the single or accumulated spend of Php 240,000 is met.

Get your BPI Gold Mastercard
Have your membership fee waived and enjoy more premium benefits and exciting rewards
Anniversary month
Spend period 
(Based on statement cut off)
August 2021
September 2020 - August 2021
September 2021
October 2020 - September 2021
October 2021
November 2020 - October 2021
November 2021
December 2020 - November 2021
December 2021
January 2020 - December 2021
January 2022
February 2021 - January 2022
February 2022
March 2021 - February 2022
March 2022
April 2021 - March 2022
April 2022
May 2021 - April 2022
May 2022
June 2021 - May 2022
June 2022
July 2021 - June 2022
3. Only new retail or installment transactions are considered during the spend period. Existing monthly installment amortizations that were billed prior to the start of the spend period will not be counted.

4. Spend made by both the Principal & Supplementary cardholders will be considered.

5. Cardholder does not need to call the 24-hour BPI Contact Center to inform the bank that spend has been met. This will be automatically computed by the system.

6. If the cardholder meets the spend requirement, the annual membership fee will automatically be reversed in the cardholder's account. If unable to meet the spend requirement, the annual membership fee will be posted in the cardholder's account.
Similar features you can rely on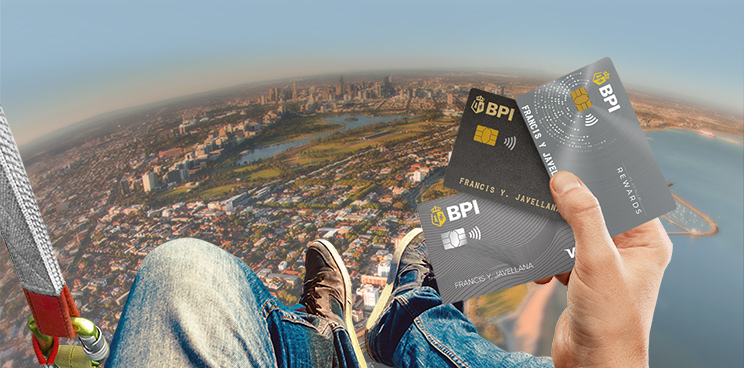 Low forex rate
Shop abroad or online with our very low foreign exchange conversion rate of just 1.85%
View details