Continuous growth despite challenges
Over the past three years, despite the pandemic, BPI was able to grow total assets by 5.1%, largely funded by deposits which grew 7.2% annually. Total loan book has exceeded pre-pandemic level and registered a 2.9% three year CAGR as of 2021. The Bank continued to accrete capital from operations at 5.6% three year CAGR.
The Bank's income grew at a compounded annual rate of 5.6% in the past three years despite the significantly higher impairment losses recorded in 2020. Net interest income and non-interest income increased by 7.8% and 9.8%, respectively while operating expenses grew at a slower rate of 6.4% over the same period.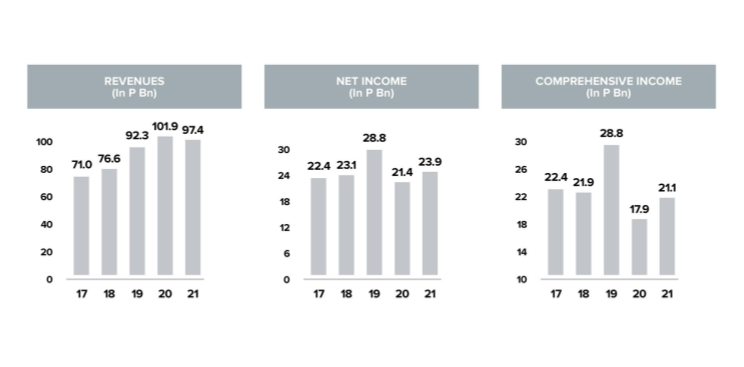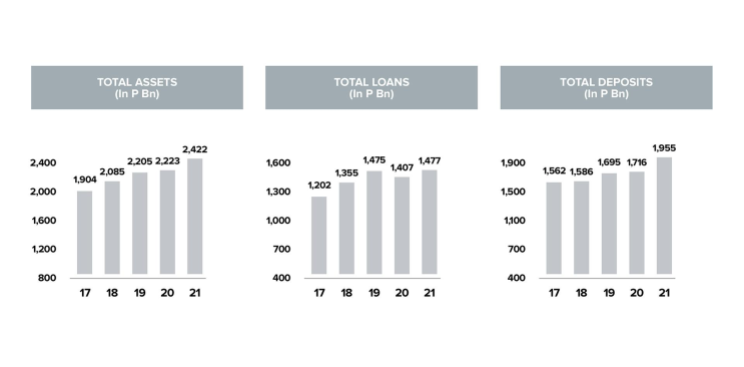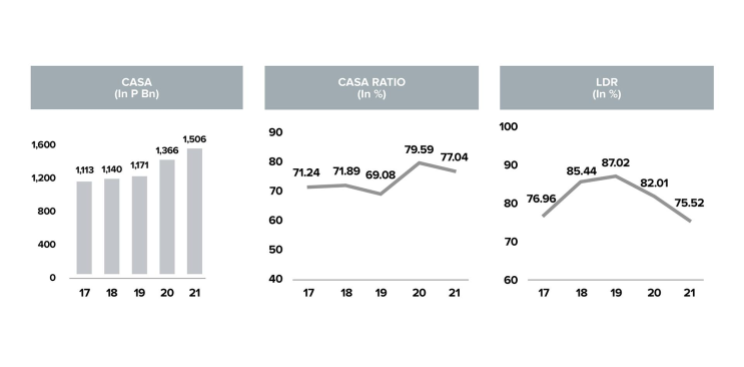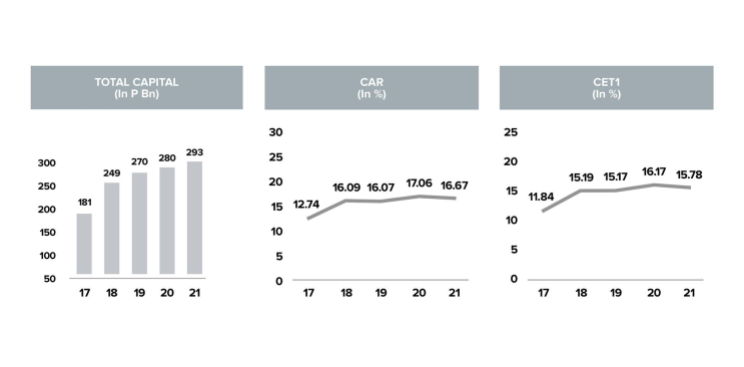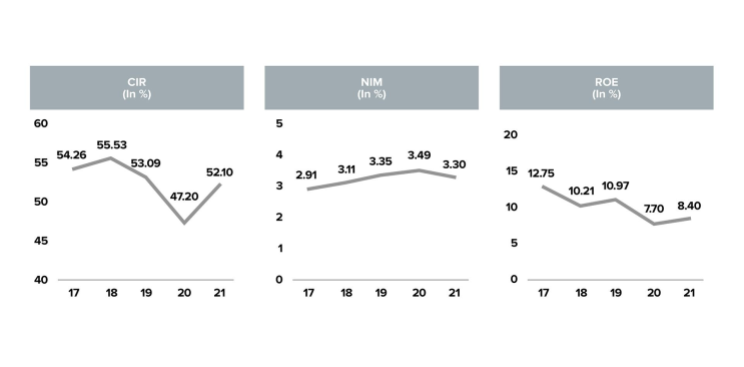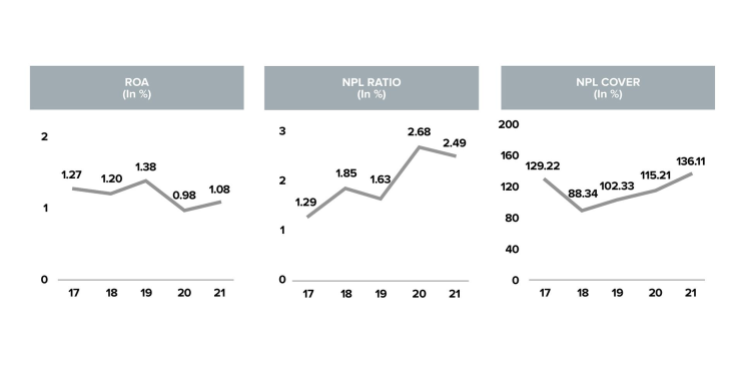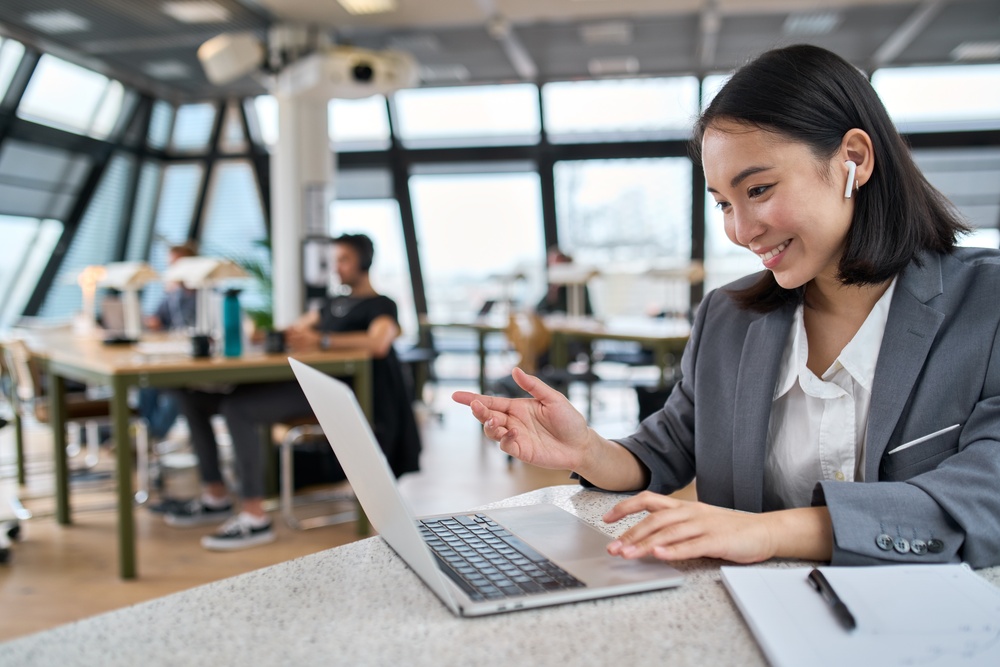 Investor Presentations
Information on the company is shared regularly with the investing public.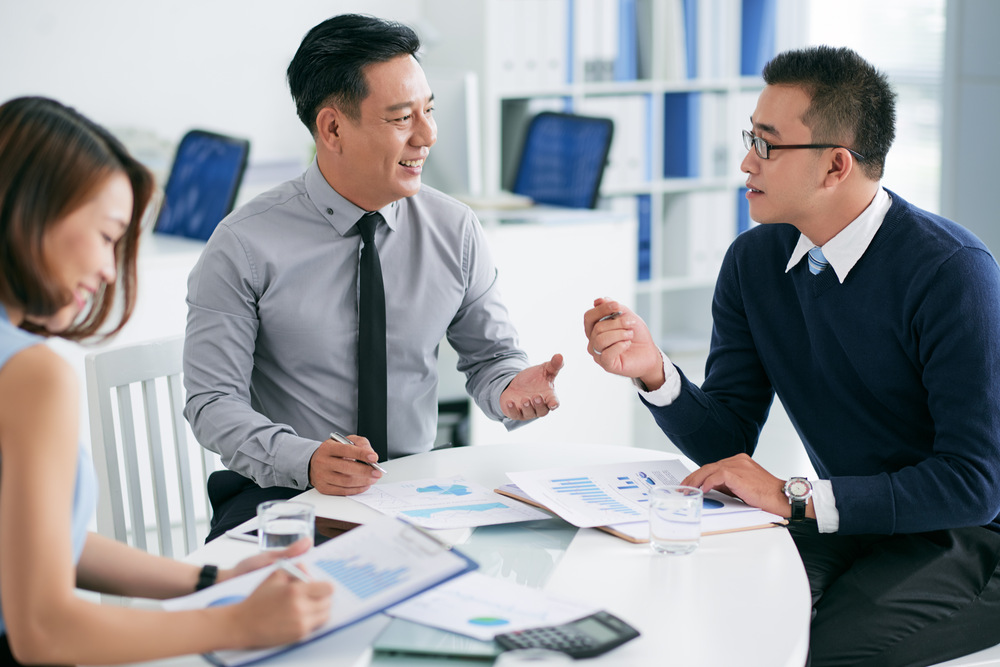 Financial Statements
The BPI management is responsible for the preparation of the financial statements.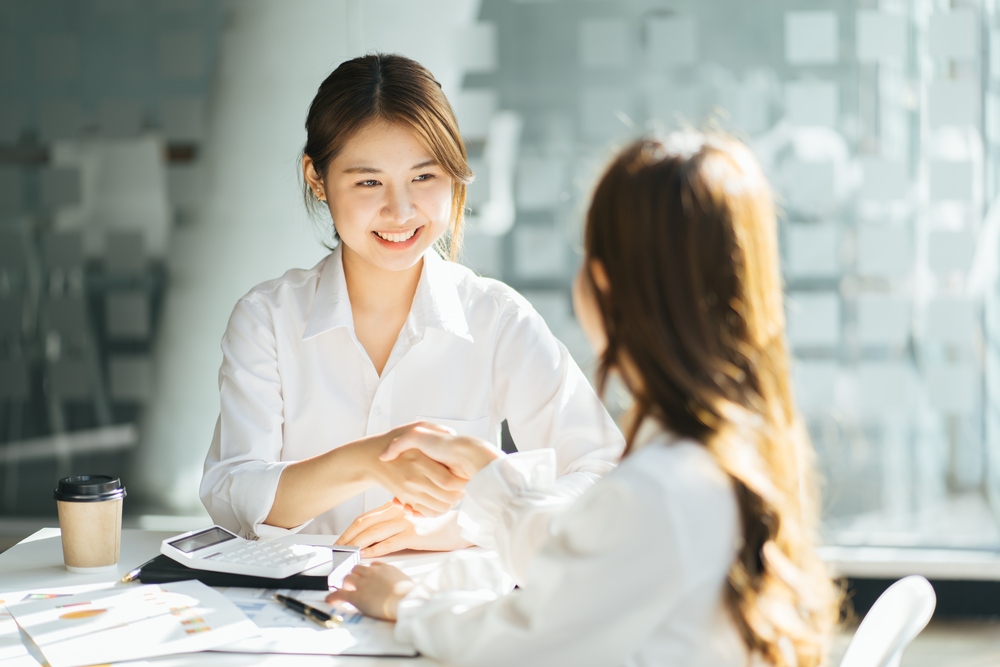 Integrated Reports
Comprehensive accounts on the key strategies and results of the company's activities.