1 monthly winner of Php 172,000 cash
Open a #MySaveUp account via the GCash app today.

Open to all new-to-BPI customers
Fund and maintain at least Php 500 on your fully verified #MySaveUp account to qualify.
Qualifications
The promo is an exclusive offer to all new Bank of the Philippine Islands (BPI) clients who will open a #MySaveUp account via GCash App within the promo period.  ("Qualified Clients").

Promo Period: August 15, 2023 to November 30, 2023 at 11:59PM.
How to join
1. All new-to-bank GCash clients who will open #MySaveUp via GCash App and maintain a balance of at least PHP 500 during the entire month in which they opened the account.

2. Qualified Clients for the promo should have no existing BPI account.

3. #MySaveUp accountholder that is fully verified will only be entitled to one (1) raffle entry during the promo period.

4. Qualified Clients will have a chance to win any of the following prizes every month:

| Month | # of Winners | Prize Type | Prize | Total |
| --- | --- | --- | --- | --- |
| August | 1 | Cash Prize | Php 172,000 | Php 172,000 |
| September | 1 | Cash Prize | Php 172,000 | Php 172,000 |
| October | 1 | Cash Prize | Php 172,000 | Php 172,000 |
| November | 1 | Cash Prize | Php 172,000 | Php 172,000 |
5. Qualified Clients will receive an SMS of their eligibility after the end of the promo month.
6. Monthly raffle draw will be held via a private zoom meeting with BPI and DTI representatives, within fourteen (14) days after the last day of the month.

7. All raffle winners will be notified via SMS, e-mail and/or through registered mail two (2) days after each raffle draw and will receive the corresponding prize via a selected BPI branch.

8. Dates and schedule of the promo above are as follows:

Covered Period

Qualified Clients SMS Notification

Raffle Draw

Announcement of Winners

August 15, 2023, to

August 31, 2023

September 13, 2023

September 14, 2023

September 16, 2023

September 1, 2023, to September 30, 2023

October 12, 2023

October 13, 2023

October 16, 2023

October 1, 2023, to

October 31, 2023

November 13, 2023

November 14, 2023

November 16, 2023

November 1, 2023, to November 30, 2023

December 13, 2023

December 14, 2023

December 16, 2023
9. Raffle entries will expire after each monthly draw and cannot be used in succeeding raffle draws.
10. BPI and its subsidiaries are not liable for any loss, damage, or personal injury whatsoever (including but not limited to direct, indirect, and consequential loss) suffered or sustained in connection with the use of the prize. 

11. BPI employees and relatives up to 2nd degree of consanguinity or affinity are disqualified to join the promo. In case of dispute, the decision of BPI Unibank with concurrence of DTI will be final.

Terms and conditions

1. The reward offered under the Promo shall not be convertible to credit, privileges, rewards and/or other items/products. The offers are non-transferable and may only be availed of by Qualified Clients.

2. In case of disputes in respect of BPI and the Qualified Client's availment of the Promo, the decision of BPI with the concurrence of DTI shall be considered final.

3. All disputes related to this Promo will only be entertained if submitted within sixty (60) banking days after the end of the Promo Period.

4. BPI, in concurrence with DTI, reserves the right to terminate, discontinue, or suspend the Promo at any time.

5. Terms and Conditions governing the use of BPI Mobile App and GCash, which are made an integral part hereof by reference, shall likewise be resorted to in instances where they are applicable to this Promo.

6. The Promo shall be subject to periodic review to ensure compliance with BPI's policies and procedures, as well as with BSP rules and regulations and other applicable laws. 

7. The opening of BPI #MySaveUp Account shall be subject to BPI's applicable account opening parameters.

8. BPI employees and their relatives up to 2nd degree of consanguinity or affinity are disqualified to join the Promo.

9. To the full extent allowed by applicable laws, all warranties, whether express or implied by law or statute, are excluded herein. BPI does not make any warranty, express or implied, with respect to any of the rewards items.

For inquiries and comments, please send us a message or call our 24-hour BPI Contact Center at (+632) 889-10000.

DTI Fair Trade Permit No. FTEB-173887, Series of 2023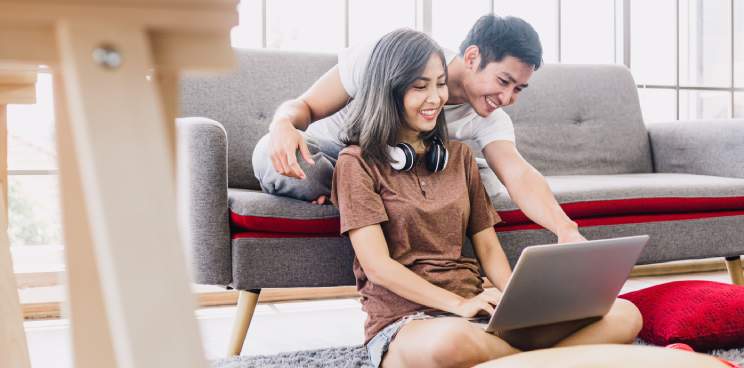 #MySaveUp
An all-digital BPI savings account that you can exclusively open using the GCash app
View details