Get 10% off on select full-priced items
For a minimum spend of USD 300.

Shop at over 750 boutiques and brands
Most extensive selection of luxury brands on a single platform.
Promo offer

Promo code

Validity

10% off

MC10FAP

Minimum spend: USD 300
Valid on select full-price items only
Minimum spend excludes shipping costs, cancelled orders or refunds made on returned items.
Promo Period: February 10, 2023 to December 31, 2023

Qualifications
The Promo is open to cardholders of participating BPI Mastercard Credit, Debit, or Prepaid Cards whose accounts are active and in good standing.
BPI Credit Cards
BPI Rewards Card
BPI Corporate Card
BPI eCredit Card
BPI Edge Card
BPI Gold Rewards Card
Petron-BPI Card
BPI Platinum Rewards Card
BPI Debit Cards
BPI Prepaid Cards (must have available load)
How to avail
1. Visit the FARFETCH website.
2. Choose a department, brand, or category.
3. Select the items you wish to purchase, then click "Add to Bag".
4. Once you're done shopping, click the shopping bag icon to view the items added to your Shopping Bag.
5. After you have reviewed your items, Click Go to Checkout.
6. Add your delivery details.
7. Select "Credit or Debit Card" as your preferred payment option.
8. Enter the details of your participating BPI Card.
9. Enter the promo code: MC10FAP, before you confirm your order.
Terms and conditions
1. This offer can be used on full-price items only. Please be aware that there is a minimum spend requirement to this offer, an equivalent of EUR 300/USD 300.
2. Offer cannot be used in conjunction with other promotional programs, offers, discount cards, vouchers or VIP privileges unless otherwise stated.
3. FARFETCH's and Mastercard's decision shall be final with respect to any Mastercard cardholder disputes regarding the offer.
4. For a full list of shipping locations please visit FARFETCH.com.
5. The offer is only available on selected brands. A full list of the offer specific terms and conditions and excluded brands can be found here.
6. For information relating to FARFETCH return policy, please visit the website.
7. Full terms and conditions of sale can be found here.
8. Terms and conditions governing the issuance and use of BPI Credit, Debit, and Prepaid Cards and reminders and other provisions contained in the card carrier, statement of account, charge slips, and other documents or instruments, which are made an integral part hereof by reference, shall likewise be resorted to in instances where they are applicable to this Promo.
Note: For security, E-Commerce access is turned off by default. Go to the official BPI Debit Mastercard page to see the steps on enabling your E-Commerce access and international access in Card Control via BPI Online/BPI Mobile App when you need to transact online. Turn off your access when not in use.
Mastercard: Priceless Specials - General terms and conditions

1. The offer is valid only with full payment made by a valid BPI Mastercard Credit, Debit, or Prepaid Card.

2. Promotions and offers cannot be claimed after the purchase are completed.
3. All promotions and offers are valid while stocks last. Offers are subject to availability but are not valid in conjunction with other offers, discounts, promotions, e-vouchers, e-coupons, privileges or purchase of gift certificates, membership privileges, unless otherwise stated. The Mastercard card used to book the reservation of service must be presented at check-in, and for payment upon check out.
4. Discounts, vouchers, and privileges, including Birthday Treats, are non-transferable and are not exchangeable for cash, credit, in full or in part.
5. Offer cannot be redeemed or exchanged in cash. Offers listed, where applicable, are in Local Currency, unless otherwise stated.
6. Offers acceptability and honoring is subject to Force Majeure wherein any execution or delivery of any of the services committed through this program is hampered beyond its reasonable control, such as but not limited to, strikes, labor controversies, Acts of God, fire, flood, war, lightning, earthquake, collapse of structure, embargoes or Government orders or restrictions or policies etc., the affected merchant shall be excused for non-performance of its obligation during the period such cause continues to exist.
7. All feedback regarding the outlets, and/or service related to the offers should be directed to the merchant's outlet immediately.
8. Offers may be subject to prevailing government taxes and service charges where applicable. For promotions with a minimum purchase requirement, the minimum purchase amount does not take into account of taxes and fees, unless otherwise stated.
9. Any tax or other liabilities or charges payable to the government or any other statutory authority/body or any participating establishment, which may arise or accrue to the Qualified Customer, shall be solely borne by the Qualified Customer.
10. Offers shall not be available wherever it is prohibited under law and/ or cannot be made/ continued for any reason whatsoever.
11. Information is correct at the time of publish. Mastercard makes no representation or warranty whether express or implied and accepts no responsibility or liability for the completeness or accuracy of the information.
12. Mastercard assumes no responsibility for any loss or damage or expenses arising in connection with the offers, howsoever arising, including without limitation, from any late or non-notification, any error in computing, technical hardware or software breakdown, malfunctions or defects, failed, delayed or incorrect transactions, or lost or unavailable network connections, or any notice that is lost or misdirected, which may affect a cardholder's eligibility in the offers.
13. Mastercard makes no representation to the quality or performance of the goods and services provided by the merchant in connection with the offers. Mastercard will not be responsible for any injury, loss or damage suffered as a result of the redemption of the offer or usage of the goods and services.
14. Merchant may impose conditions for the redemption of goods or services. Information is correct at the time of publish.
15. Mastercard will not be responsible for any injury, loss or damage suffered as a result of the redemption of the offer or usage of the goods and services.
16. Mastercard is not an agent of the merchant. Any dispute about the quality or service standard must be resolved directly with the merchant.
17. Mastercard reserves the right to vary or amend the terms and conditions governing the promotions without notice, or withdraw or discontinue the offers at any time without any notice or liability to any party.
18. Offers are subject to the individual merchant's terms and conditions. Mastercard cardholders are advised to check with the relevant merchant(s) concerned.
19. Offer conditions are subjected to change without prior notice.
20. Other terms and conditions apply.
FARFETCH
During busy periods like holidays, sales and special campaigns you might experience higher waiting times from our Customer Service team. Your deliveries may take longer than usual to get to you, but don't worry — you'll receive a confirmation email as soon as your order is sent. For more information, visit the FAQs.
BPI
For inquiries and comments, please send us a message or call our 24-hour BPI Contact Center at (+632) 889-10000.
Per DTI Fair Trade Permit No. FTEB-176225, Series of 2023
Disclaimer: The links above may offer a different privacy policy and level of security. No personal information will be collected without prior consent.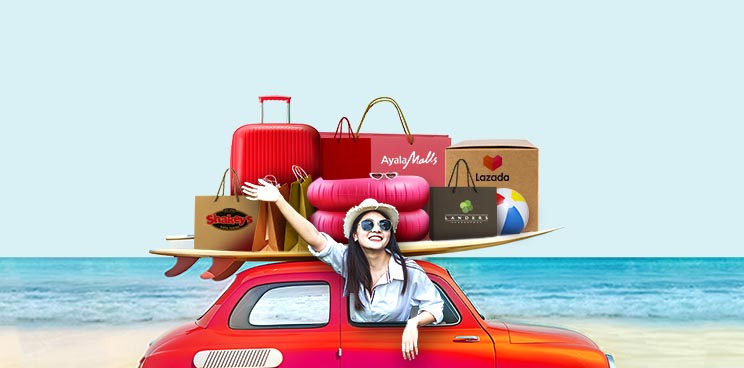 Mastercard Shop Anywhere
Get up to Php 5,000 free eGC's and unlimited Shakey's Pizza.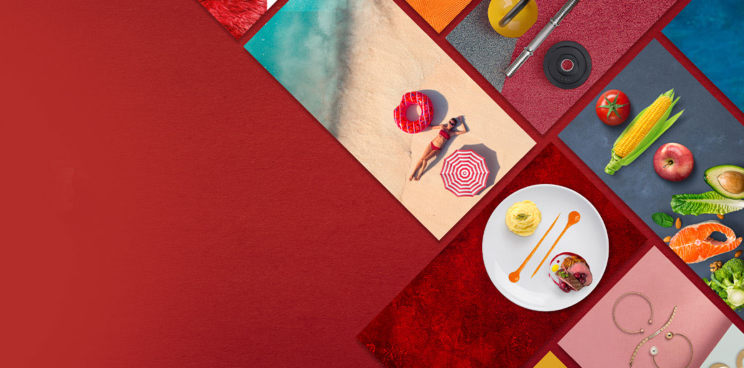 Credit Card Promos
Enjoy the most out of your hard-earned money when you use your BPI Credit Card.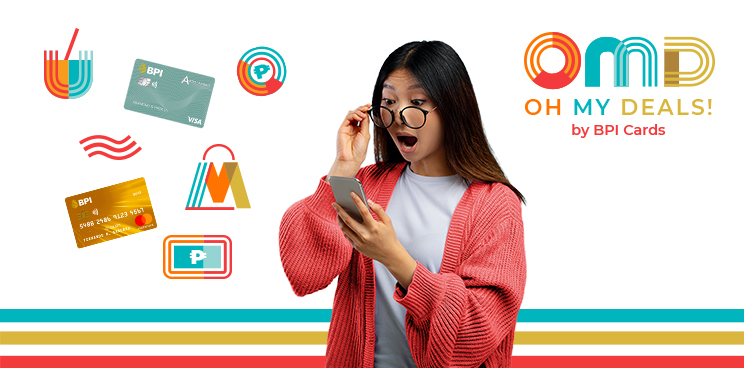 Oh My Deals! by BPI Cards
Never miss a great deal again from BPI Cards with the new OMD! App.